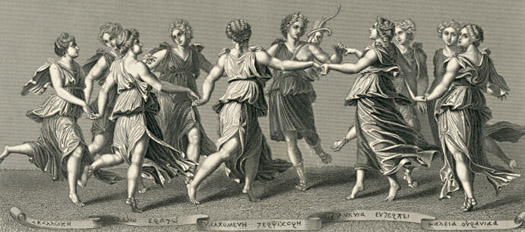 About Airport Muse
Airport Muse specializes in creating fine art events at airport venues.

Airport Muse director Herb Lingl was inspired to develop the idea after being invited to create an exhibit of his aerial photography at the Luis Turpin Aviation Museum at the San Francisco International Airport in 2008.

When a space became available for exhibits at the Petaluma Airport where he had established his aerial photography business a decade earlier, he determined to develop the concept further.

The first Airport Muse event took place on February 26, 2010 and featured cutting edge spray paint artist Casey White and up and coming saxophonist Marshall Farrell, as well as a presentation about North Atlantic Crossings in a light aircraft by renowned aviator and flight instructor Art Hayssen.

Hayssen's presentation was supported by the exceptional visualizations of earth and airspace created by Stewart Munson, who has developed a unique training and planning tool for pilots.

The event was sponsored by the Lagunitas Brewing Company, the Petaluma Arts Center and Aerial Archives, Lingl's aerial image licensing and assignment photography and videography firm. This event proved to be a successful prototype for events at other airport venues and raised money both for the Petaluma Arts Council and the Western Horizon Flying Museum. The flying museum is unique in that there are no static displays; except for mechanics working on the museum's aircraft, all visitors are either passengers, flying students or flight instructors.

Airport Muse invites airport venues to contact the company to help develop interesting events that create awareness about the airport, promote emerging visual artists and musicians and create a stronger bond between the airport, its local community and the broader international aviation and fine art communities.

Because of its extensive network of artists, musicians, aviation educators and businesses dedicated to aviation, Airport Muse is uniquely equipped to help airports develop successful events that help promote the airport and the businesses that support it.

Please contact Airport Muse if you would like to explore a project.
Upcoming Exhibition
Aerial Visions of Seaplanes, From Seaplanes and Over Water
Opening Exhibition
Saturday, April 22, 2023
8:00am-7:00pm
Lampson Field Airport (1O2)
Lakeport, California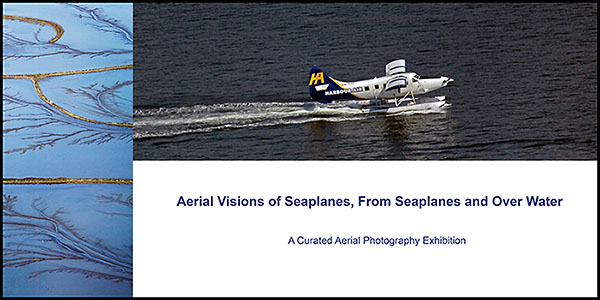 A DeHavilland Beaver Operated by Harbour Air
Lands at Vancouver Harbor, British Columbia and
Sonoma Baylands wetland reconstruction
San Francisco Bay
Image ID: AHLM3008
© Herb Lingl/aerialarchives.com
Terms of Image Use | Feedback
Airport Muse is currently accepting submissions for a curated exhibition entitled Aerial Visions of Seaplanes, From Seaplanes and Over Water , that opens Saturday, April 22, 2023, at 8 am at Lampson Field Airport (1O2) in Lakeport, California.
Exhibition curators will evaluate for inclusion:
(1) air to air and air to land photographs of seaplanes
(2) aerial photographs taken from seaplanes or floatplanes, and
(3) aerial photography created over water and of water environments.
The over water category is intentionally broad and includes aerial photographs of and created over oceans, lakes, glaciers and river deltas. Aerial photographs in this category may be created from any flying platform including airplanes, helicopters, gyrocopters, balloons, gliders and drones.
A more detailed invitation to submit work is available at: The exhibition opens at the Clear Lake Aviation Gathering, a two day conference which takes place at Lampson Field Airport (1O2), Lakeport, California on April 22 and 23.
Details about the conference are available at: Clear Lake Aviation Gathering 2023 Program.pdf
Conference registration is at:
Clear Lake Aviation Conference 2023 Registration
It is not necessary to register for the conference to submit work for the exhibition.
The exhibition organizers intend to maximize the marketing benefits to exhibited photographers.
Those marketing benefits include:
1) Highlighting exhibited photographers in a conference session discussing their work.
2) Inclusion of each exhibited photograph together the photographer's name and web site in both the printed and online versions of the conference program.
3) At photographer's option, inclusion in several planned follow up exhibitions and projected productions, and
4) A briefing to the media attending the exhibit about the work of the photographers included in the exhibit.
To begin the process of submitting photographs for exhibition, please visit:
Submission fees are $25 plus Eventbrite fees per submitted photograph. The link to pay submission fees is: Exhibition Submission Fee Payment
The deadline for the submission of photographs is Monday, April 3, 2023 at 11:30 pm
Previous Events Include
Visions From Above
Reception and Print Sale
Saturday, October 29, 2011
11:00am-4:00pm
Benefiting the Western Horizon Flying Museum
At Aerial Archives Offices
Petaluma Municipal Airport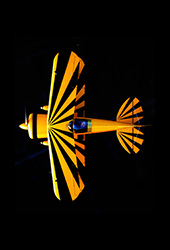 Aerial Self Portrait
David Byrne flies his Pitts
Image ID: AHLM3001
© David Byrne/focalflight.com
Terms of Image Use | Feedback
Visions From Above, a one day reception and sale of prints created by leading aerial photographers from around the world took place at the Petaluma Municipal Airport, Saturday, October 29, from 11 a.m. to 4 p.m.
This free event was sponsored by (among others) the Lagunitas Brewing Company, which provided its renowned India Pale Ale for event attendees.
Some of the prints on display at this event have been previously displayed at other airport exhibits and are available at exceptionally reasonable prices. Proceeds from the sale of prints benefited the Western Horizon Flying Museum dedicated to keeping historical aircraft flying.
Airport Muse, a firm dedicated to bringing fine art events to airport venues, is the organizer of the event. Airport Muse has created a number of events at the Petaluma airport and has managed exhibits for the Professional Aerial Photographers Association at the FAA Towers at Miami International Airport, and Nashville International Airport, TN.
Numerous aviation related and northern California businesses have donated prizes for the raffle which takes place toward the conclusion of the event. For details on the raffle prizes please visit Visions From Above Raffle Prizes.
The Western Horizon Flying Museum is unique among aviation museums since it provides no static aircraft displays, visitors can only visit the museum as flight students, flight instructors or passengers unless they are mechanics working on the aircraft.
Presentations About Flying Historical Aircraft
During the Reception and Print Sale
Visions From Above
A Fund Raiser for the Western Horizon Flying Museum
Saturday, October 29, 2011
11:00am-4:00pm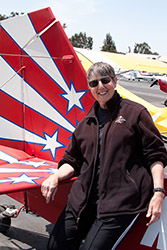 Ann Elsbach
Certified Flight Instructor
Specializing in Tailwheel Aircraft
Image ID: AHLM3003
© Lenore W Horowitz
Terms of Image Use | Feedback
The event featureed presentations by leading flight instructors about the nuances of flying some of the most famous historical aircraft as well as by mechanics who specialize in maintaining these unique aircraft. These brief presentations provided attendees a short introduction to these aircraft to help members of the audience decide if they may be interested in flying these aircraft. .
Sponsors
Visions From Above
A Fund Raiser for the Western Horizon Flying Museum
Saturday, October 29, 2011
11:00am-4:00pm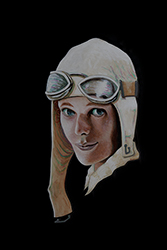 Amelia Earhart
Original Painting From the Larger Than Life Series
Painting is 48" Tall
Original Available For Purchase At Exhibit: $1200
A Portion Of Proceeds Benefit the Western Horizon Flying Museum
Image ID: AHLM3003
© Warren Percell/warrenpercell.com
Terms of Image Use | Feedback
We are very grateful to each of the sponsors of the Visions From Above event. The reality of producing an event such as this is that it simply doesn't happen without committed sponsors. Please explore the unique servives and products that each of these sponsors provides.
Our Sponsors Are:
The event took place at the offices of Aerial Archives, 561 Sky Ranch Rd., Suite E, Petaluma, CA, in the main building at the airport. There is plenty of parking for cars and on the ramp for planes flying in for the event. For directions, please consult directions to Visions From Above.
A pdf of the invitation postcard is available at Visions From Above Invitation.
Other Events
Portraits and German Hot Spiced Wine
Thursday, December 30, 4-8pm, 2011
Airport Muse Studio
Petaluma Municipal Airport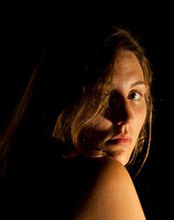 Sarah Farnsworth
Image ID: AHLM3007
© Herb Lingl/airportmuse.com
Terms of Image Use | Feedback
Airport Muse served a special version of the traditional German hot spiced wine and created free photographic portraits of numerous members of the California aviation community.

An interesting mix of people attended this event including pilots, aircraft owners, builders, mechanics, aviation museum staff and business owners from Petaluma and the adjacent airports, participants in the Airport Muse series of events, special clients of Aerial Archives and models and friends of Herb Lingl.
Multimedia Exhibit
Celebrating the Female Form: Drawing, Painting & Sculpture
Opening Reception: December 4, 2010
Closing Reception: December 19, 2010

This exhibit featured the work of eight leading fine artists and their artistic expressions of the female form. The exhibit included world renowned sculptor Barry Baldwin, whose commissioned sculptures are in the Houses of Parliament in London and numerous other world class venues around the world, the oil paintings of Diana Belenky, the drawings of Venezuelan artist Ytaelena Lopez and five other talented visual artists.
Additional details about this exhibit are available at www.celebratingthefemaleform.com
Exhibits at Federal Aviation Administration Control Towers
Aerial Photography
Ongoing Exhibition Program
Current Exhibits At
Miami International Airport, Miami, Florida
Nashville International Airport, Nashville, Tennessee

Airport Muse managed the aerial photography print exhibition program of the Professional Aerial Photographers Association, a trade organization consisting of over 100 aerial photographers around the world. For details on an event at your airport or sponsorship opportunities, please contact us.
First Exhibit
Casey White, Spray Paint Artist
Opening Reception: February 26, 2010
February 26-March 22, 2010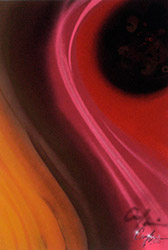 Abstract 18
Spray Paint on Canvas
Image ID: AHLM3008
© Casey White/airportmuse.com
Terms of Image Use | Feedback
An extensive selection of both large canvas and smaller pieces of Casey's art was on display February 26 through March 22, 2010.

The opening reception featured up and coming saxaphonist Marshall Farrell and a presentation by Art Hayssen about crossing the North Atlantic in a small single engine aircraft supplemented by a graphic display of the route by Stewart Munson's innovative Google Earth based aviation airspace and routing visualization system.

A diverse audience of art enthusiasts, pilots, beer lovers and cheese connoisseurs attended the event. For more information on the Opening Reception which took place on February 26, please visit Airport Muse Reception | Feb 26, 2010.
Future Events

We are constantly looking for interesting artists and musicians for future work. Please contact us if you would like to be considered for a future event.

If you have space at an airport and are interested in exploring a project, please contact Airport Muse.